When therapeutic words are not enough…
Adding innovative dimensions to narrative therapy with intense problems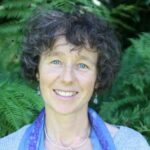 Rage, panic, and despair can completely derail people's life experiences. These emotional states trigger a cascade of biological activations in the body, which over time corner people in reactions that can feel out of their control in spite of their best intentions and efforts. The intensity of these emotional experiences contributes to the strengthening of their encoding on a neural level, reducing the likelihood that talk therapy alone will be effective. Adding a variety of embodied practices to our work helps clients reset, regulate, re-align their lives much more quickly.
In this presentation, Marie-Nathalie will share new practices to help clients more readily shift from these intense embodied states and develop agency over their experiences. In some situations, the introduction of these practices becomes a key turning point in the therapeutic journey leading to talk therapy becoming dramatically more effective afterwards. Using videos, exercises, case- examples, stories, humor, and fascinating discoveries about the body, this seminar will equip all participants with new ideas to try in their work setting so that they can better help clients move beyond intense problems and live a freer life.
Beaudoin Marie-Nathalie, Ph.D. directs a 9-month narrative therapy, neurobiology and mindfulness training program in California where she works with children, adults, families, and school communities. She now brings together fields that have influenced her life and work for the last 30 years, and as a result has pioneered clinical practices to respond to emotions and affective experiences. She has written over 50 professional articles and many books
Termin: Samstag, 17. Juni 2023 von 10.00h – 18.00h
Ort: IST – Institut für Systemische Therapie, Am Heumarkt 9/2/22, 1030 Wien
Kosten: € 240,- (keine MwSt.)
Anmeldung: online
Wir freuen uns über Ihr Interesse und ersuchen um Überweisung der Kursgebühr spätestens 4 Wochen vor Seminarbeginn. Erst mit der Einzahlung Ihres Seminarbeitrags ist Ihr Platz reserviert.
Der Workshop wird in Englisch gehalten, bei Bedarf steht eine Kolleg:in des IST-Teams für Übersetzungshilfe zur Verfügung.